Source:  TheCitizen.com
Four of Fayette County's high schools are on the Washington Post's list of America's Most Challenging High Schools, placing them in the top 10 percent of all public high schools in the nation.
Fayette's high schools making the list include McIntosh High, Starr's Mill High, Whitewater High, and Fayette County High. Out of the nearly 2,300 high schools that made the national list, McIntosh ranked 975; Starr's Mill ranked 1,186; Whitewater High ranked 1,348; and Fayette County High ranked 1,516, placing the schools in the top four, five, six, and seven percent, respectively. Read full article here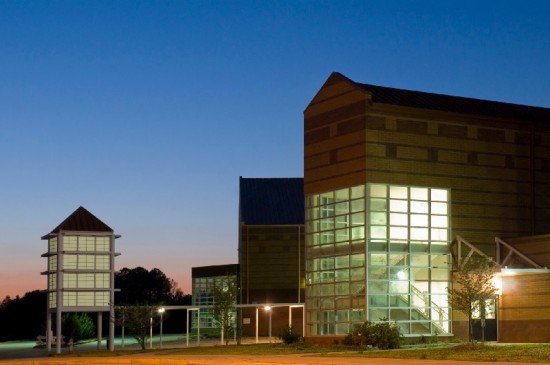 The quality of the education offered is very important to future homebuyers with children and Fayette County is very highly ranked in the state of Georgia(see above). The community is within easy walking distance to Cleveland Elementary and Bennett's Mill Middle School, which were recently recognized by the Governor's Office of Student Achievement. High school students will attend Fayette County High School (another Blue-Ribbon School of Excellence).  In addition to the fine public schools, there are many private schools to consider.  Find Out More
The Canoe Club just announced last week there are 3 move-in ready homes. If you would like to move in a couple of months, select your new home from the six homes that will be ready in just 45 days(but hurry…they go fast).  If your time frame is a little farther out, check out one of the four new homes just now being started at The Canoe Club. There are several large ranch plans plus many other home plans available for homebuyers of all ages.
You will be saying "what a summer" when you move to The Canoe Club. Enjoy your life in a Master Planned Community that is set on 600 picturesque acres with 2 spectacular freshwater lakes, Menawa and Senoya. Named in honor of the area's Creek Indian heritage, these lakes serve as the community's centerpiece.  A 5,500 square foot Nantucket-inspired Lake Cottage overlooks the lakes and features a large gathering room, sunroom, catering kitchen and coffee bar.  Other amenities at The Canoe Club include a four-lane lap pool, lighted tennis courts, lakeside wharf dock and canoe storage plus a 24 hour fitness center.
The Canoe Club is proud to be partnered with New Leaf Homes, Becker Homes, David Weekley Homes and Peachtree Residential. With these fine builders, they will give you the highest quality in new home construction and build the home of your dreams.
Location is important and Atlanta has become the Hollywood of the South with Fayette County being at the center.  Located just minutes from from Pinewood Atlanta Studios, The Canoe Club is prime location for jobs, events and rubbing elbows with the stars. 
Shopping is fantastic with the very close The Avenue Peachtree Shop, The Canoe Club has easy access to a wide array of shops, restaurants and boutiques. Piedmont Fayette Hospital, a 172-bed community hospital, is among the top 50 best hospitals in the nation and is minutes from the community and Georgia Military College (GMC), one of America's best community colleges and one of only five military junior colleges nationwide, opened in August, and is located 1 mile north of The Canoe Club.
Summer is just around the corner, don't miss your opportunity to live in this fabulous community!  The homebuyers are already out in force and new homes will go quickly! The Canoe Club just released 42 new homesites and are currently building several ranch plans and two master on the main homes that are perfect for empty nesters, singles or families alike!

From Atlanta: Take I-85 South to Exit 61, Peachtree City/Fairburn. Turn left on GA Highway 74 and travel approximately 2.5 miles. Turn left onto Sandy Creek Road and travel 6.5 miles to GA Highway 54. At GA Highway 54, turn right and travel approximately 3/4 mile. Turn left on Huiet Drive and travel approximately 1/2 mile to the entrance of The Canoe Club. Follow the community signs to the Lake Cottage and Sales Center.
Sales Center – contacts:
Verkina Parrish – 770-846-8004
Kristen Cunningham – 770-843-1390
Sales handled by Berkshire Hathaway HomeService – Georgia Properties – New Homes Services.