A Career With the Forever Brand
Technology
Endeavor your goals with unparalleled tools and technology to elevate your career. Our mission is to inspire and cultivate the finest agents in the real estate industry. We provide an equilibrium of brand recognition with modern marketing and technology that is tuned individually to you. Use our BRIDGE of tools to execute the perfect masterpiece.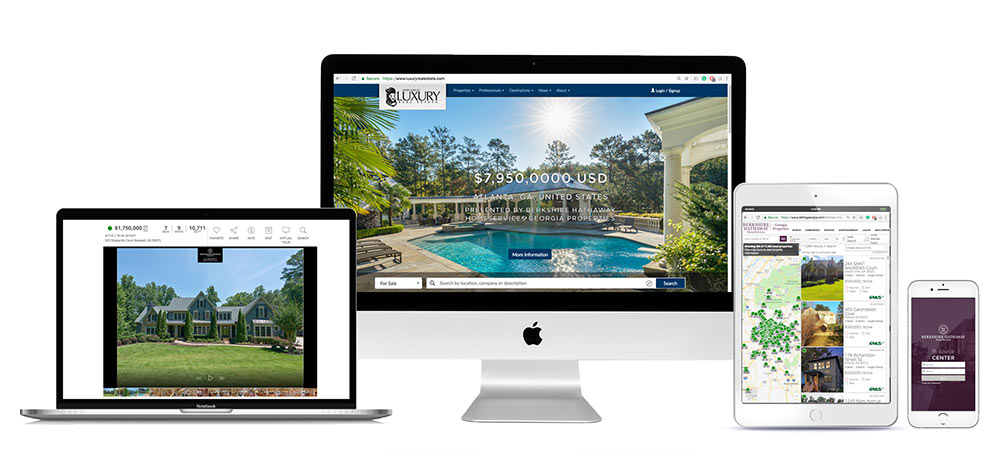 WEBSITE
Individual and fully customizable agent property and new development websites built with the latest technologies including responsive mobile to Ultra HD, Retina-4K optimization, built in IDX, integrated SEO and lead engagement features.
SYNDICATION
We syndicate to over 40,000 website with strategic placement on Realtor.com and Zillow…Youtube video is created for every listing. Each listing has individual detailed listing page with unique URL for SEO and MORE DIRECT LEADS! We get over 100 million searches and 4.5 million listing page views each month with national and global listing alliances.
LEAD GENERATION
Our agent centric management systems allow automation for organizing and leveraging agent databases to maximize leads while minimizing missed opportunities.
APPS
Full integration with our websites creates an omni-channel experience providing comprehensive data, faster updates and delivering a desirable user interface. DriveTime powered by INRIX and Walk Score allows consumers to optimize searches based on commute time.
SOFTWARE
Agent dashboard with video market reports, systems for business, property marketing, and buyer systems.
SEO
Dynamic search engine optimization with advanced pixel tracking capabilities for maximum exposure for your buyer and business.